SG PR
Increase your credibility and raise your profile with strategic media placements
15 years of international experience
in the media and entertainment industry
15 years of international experience in the media and entertainment industry
Media
Secure earned media through creative and thoughtful pitches
TV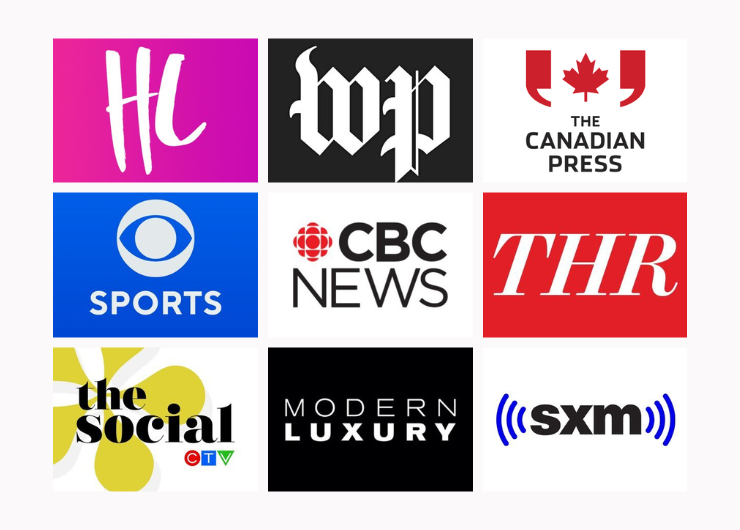 Entertainment
Media Relations & Strategy
Event Planning & Management
Media Relations & Strategy
Partnerships & Sponsorships
Event Planning & Management
Testimonials
Sarah has greatly complimented my work and been a fantastic person. She has done a great job with getting me many PR opportunities and took on roles beyond what I signed her up for. She has been thorough, patient, organized, and pays attention to detail which is a lot to what I needed. She's helped me also become more professional and has added value to other aspects of my career without me asking and in ways I was incapable of myself, such as helping with the management of my podcast and its portrayal.
Testimonials
Sarah is a rockstar publicist who is thoughtful, committed and an out of the box thinker. She is not only great to work with but she delivers results and exceeds expectations! It was a refreshing experience working with Sarah.
Testimonials
Sarah helped me get a lot of press that I had not received before in the mainstream media. She was also extremely creative, with attention to detail. She put together tailored pitches for each news interview she got me and she also improved my writing with answering questions in interviews. It was all-round a great experience to work with her.